2012年10月5~7日ケベック州で行われたIFATS 第 10 回会議に出席しました。
開催地はロウズ レ コンコルドです。
Attended the IFATS 10th Annual Conference at Quebec from 5-7 Oct.2012.
The venue was at Loews Hotel Le Concorde.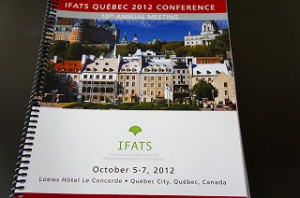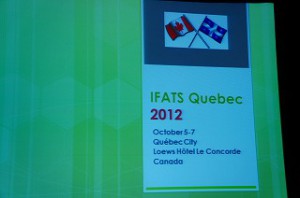 ロウズ レ コンコルドLoews Hotel Le Concorde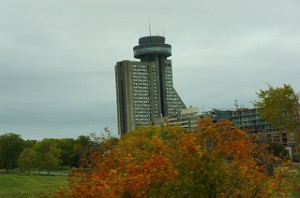 学会一日目 1st day of Conference
10月5日(金) Friday Oct.5th.
7:00-8:00am  朝食Continental Breakfast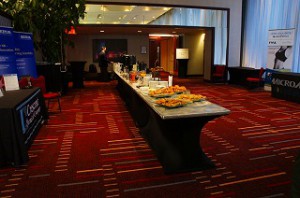 8:00-9:45am
・Welcome and Introduction
・A Brief History of IFATS
・Safety and Therapeutic Potency of Adipose derived Stem Cells.
9:45-10:15am コーヒーブレイクと展示 Coffee Break/Exhibits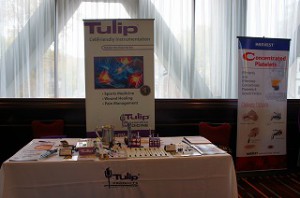 10:15-12:00pm
・Tissue Engineering of Bone using Adipose Derived Stem Cells.
・Advances in Musculo skeketal Repair and Regeneration
12:00-1:30pm 昼食と展示 Lunch and Exhibits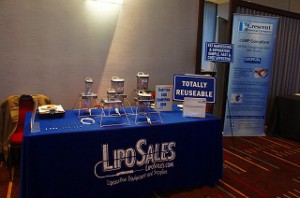 1:30-2:40pm
・Clinical Fat grafting
・Basic Science: Biological Challenges and Cell Functions.
・Applied Science: Cell Processing and Amplification methods.
2:40-3:00pm コーヒブレイクと展示 Coffee Break/Exhibits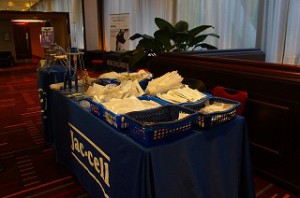 3:00-4:00pm
・Cell Harvesting Methods under investigation
・Tissue Engineering Innovations based on ASCs
・Regulatory Pathways for Adipose Technology
4:00-4:30pm Coffee Break/Exhibits
4:30-5:30pm
・Cell Isolation and Processing: Recent Advances
・Do's and Don't in Translational Research
5:30-7:00pm
Reception Exhibit Area Loews Hotel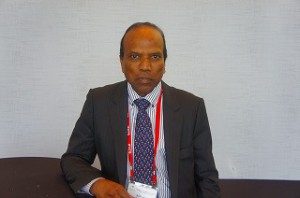 10月6日(土) Sat. Oct.6
8:00-9:45am
・Best Paper Award Finalists Ⅰ
9:45-10:15am  コーヒブレイクと展示Coffee Break/Exhibits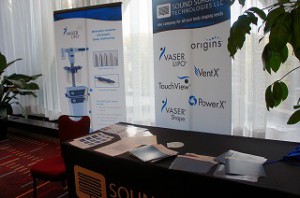 10:15-12:00pm
・Best Paper Award Finalists Ⅱ
12:00-1:30pm Lunch
1:30-2:30pm
・Clinical Fat Grafting
・Tissue Engineering Stratagies
2:30-2:50pm Coffee break
2:50-5:00pm
・Clinical Fat grafting
・In Vivo Transplantation Studies of Cells and Tissues
・Clinical Applications of Fat and Fat derived Cells
6:00-10:00pm
Manoir Montmorencyでのレセプションとディナー。レストランはモンモランシーの滝の側にあります。
Reception and Dinner at Manoir Montmorency.
This Restaurant is situated close to the Montmorency Falls.
Manoir Montmorency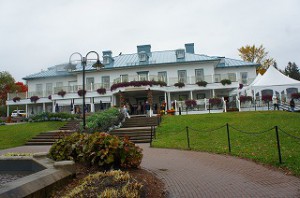 レストランから数分のところにあるモンモランシーの滝
The Montmorency Falls are just a few minutes walk from the Restaurant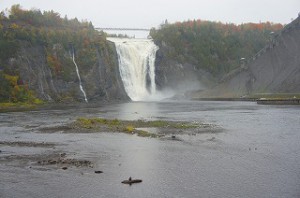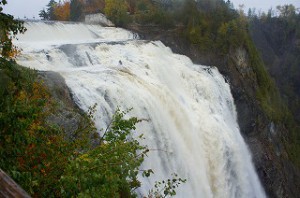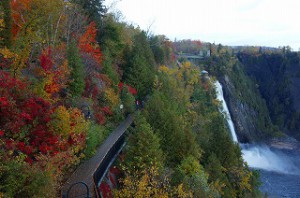 レストランからの眺め View from Restaurant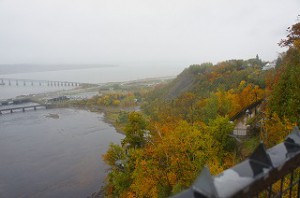 パーティ Banquet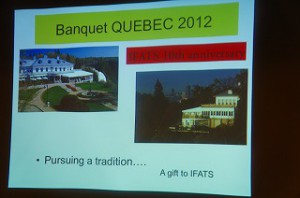 夕食Dinner
Hors de Vous
Goat Cheese with tomato
Lemon Zest and Yellow Beef Carpaccio
Honey Wine and Garlic Reduction Sauce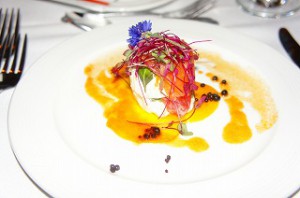 Baked Salmon with Lemon Cream
Giant Shrimp, Brussel Sprouts Grano Padano Cheese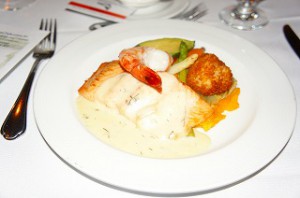 東京大学・慶応大学の若いドクターたち Young Doctors from Tokyo and Keio University.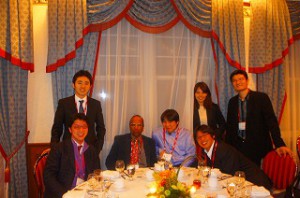 最終日 Final Day
10月7日(日) Sunday,Oct.7
8:00-9:30am
・Transcriptional Control of Brown and Beige Adipocyte Fate
・Probing ASCs Biological Properties and Behaviour
9:30-10:00am コーヒブレイクCoffee Break
10:00-12:30pm
・Announcement of Best Paper Awards
・The multiple Facets of Adipose Tissue as a Cell Source for Regenerative Medicine
・ASCs and Vasculature
・Concluding Remarks and Farewell
今回は研究の発表がたくさんあり、もちろん美容外科の発表も多くとてもいい学会でした。
This was an excellent meeting, plenty of papers on research.
There were also a numbers of papers connected with Plastic and Aesthetic Surgery.
次回、11回目の学会は2013年11月21~23日にニューヨークで開催予定です。では、みなさんそれまでお元気で。
The next meeting:11th Annual Meeting will be held in New York (November 21-23,2013)
Conrad New York Hotel
New York City. NY USA
See you all again and hope some new members will join us.

ケベック市と郊外のツアー Tour of Quebec City and Rural Area
古い教会 Old Church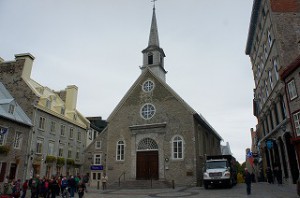 壁 Mural of Quebecers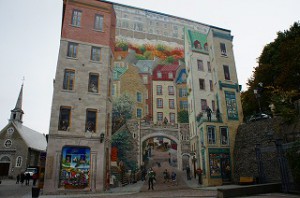 城 Chateau Frontenac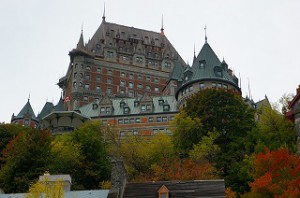 セントローレンス川とケベック市 Saint Laurent River and Quebec City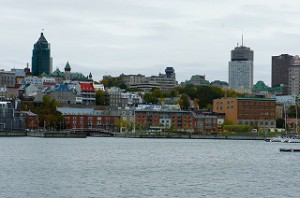 紅葉 Autumn Leaves in Rural Area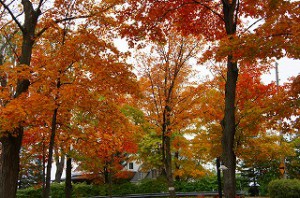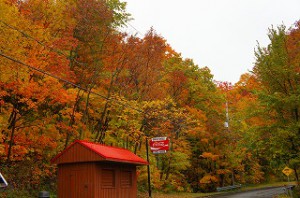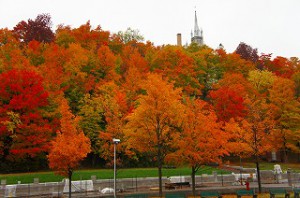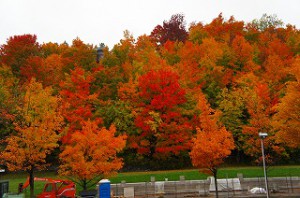 教会 St. Anne de Beaupre Church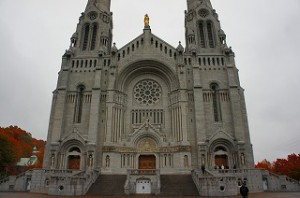 ホテルに戻り最上階のバーへ。ここは素晴らしい景色を見ながら食事とワインが楽しめます。
Back to the Hotel after the trip. Went to the revolving Bar-Restaurant on the Top Floor.(Astral) Splendid Breathtaking views while you enjoy your food and wine.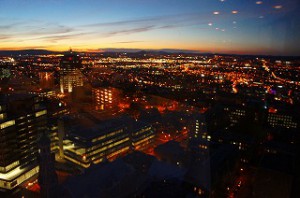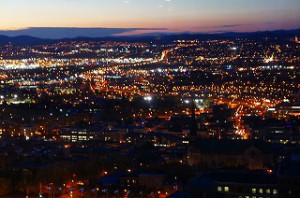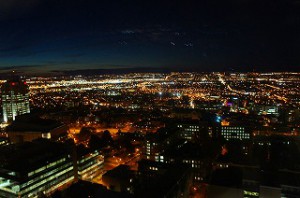 ホテルから見た夕日 Sunset as seen from Hotels Restaurant Astral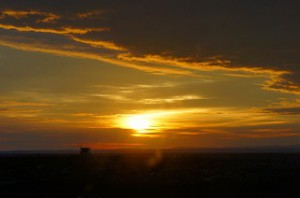 部屋へ戻り、明日は帰国前にボストンに立ち寄るため早起きします。
Back to room and get up early to leave for Boston on the way back.
部屋から見た日ノ出 Sunrise as seen from room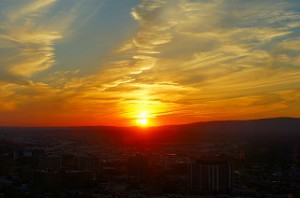 次回はボストン旅行について書きます。
Next will write on trip to Boston.