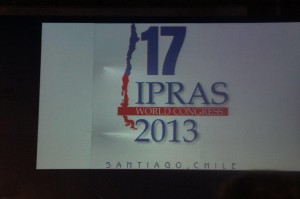 IPRAS学会は2年ごとに開催されています。東京~チリ間のフライトは大変長かったです。2月21日17:05発JAL62便で成田を出発し、同日10 時にロサンジェルスに到着、そして2時間半後、再度荷物検査がありました。米国内のセキュリティはとても厳しく、9/11以降旅行するのも大変です。早く 平和になってくれればいいのですが。続いてロサンジェルスを12:30発LAN-CHILE 601便にて出発、サンティアゴ(アルトゥーロ・メリノ・ベニテス国際空港)には3月22日6:40に着きました。9時頃ようやくインターコンチネンタル ホテルにチェックイン、出発してから計32時間、今までで一番長い旅行です。学会開催までは2日間余裕があるので観光する予定です(詳細は後ほど)。
This IPRAS Congress is held every 2years. It was a very long flight for me from Tokyo to Chile. Left Narita by JAL 062 at 17:05(Feb 21st) and arrived in Los Angeles around 10:00a.m. the same day. After 2 1/2 hours rest and re-checking in the bags at L.A. because of the tight security in the U.S. which is for the safety of all of us. Travelling has changed much after 9/11, I hope the peaceful days will come again. Left L.A. around 12:30 by LAN-CHILE 601.Transit in LIMA for 1 1/2 hours. Arrived in Santiago (Arturo Merino Benitez) at 6:40 on 22nd Mar. Checked in at Intercontinental Hotel around 9:00a.m.The total time was 32 hours. Longest trip in my life time.Since I had 2 days before the Conference I had time to do some tours. (will write about it later.)
The Venueはホテル街からはかなり離れたところにありました。 24日に登録、そんなに込んでない様子でしたが、翌日は出席者たちは何時間も並ばなければなりませんでした。
The Venue was not at any of the Hotels but the Conference center, which was quite far from most of the good Hotels. Registered on the 24th, it was not so crowded, the next day the attendees had to line up for hours.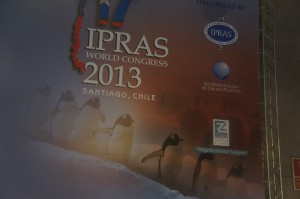 2013年2月25日 学会一日目
25th Feb.2013 1st day of Conference.
プレゼンテーションは同時に7つの部屋で行われ,広い部屋には十分な席がありましたが、小さな部屋はすし詰め状態でした。
The presentations were done simultaneously in 7 different rooms.The large room had enough seats, but the smaller rooms were crammed.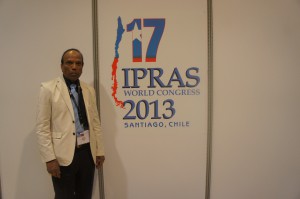 8:30~11:00 Fat Stem Cells
・Does Fat Grafting impair Radiographic Diagnosis of the Breast.
・Large volume Fat Grafting
・Facial Surgery and the use of Adipose derived Stem Cells.
・Regenerative role of Adipose derived stem cells (ADSCS) in the management of chronic Post Burn scarring.
・Fat Autografts survival
・Extraction and processing Adult Stem Cells from Abdomial Adipose tissue.

11:00~11:30 Coffee Break コーヒーブレイク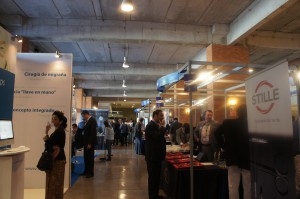 11:30~13:00 Aesthetic Face
・Up to date Facelift
・Periorbital Facial rejuvenation
・Face lift A classic in constant evolution
・Transpalpebral Browlift
・Browlifting and Face and Neck shaping with barbed sutures.

13:00~14:00 Lunch Break ランチブレイク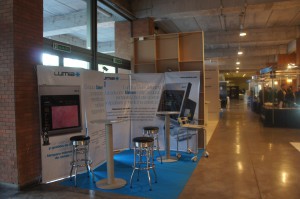 14:00~16:30 Aesthetic Face
・Facelift and Fatgrafting
・The Concept of treatment in the Aging Face
・The MACS Lift
・Transpalpebral Browlift
・Aesthetics of Facial Features
・Progressive Tunnelisations in Face Lift Surgery
・Facial mid third projection

16:30~17:00 Coffee Break コーヒブレイク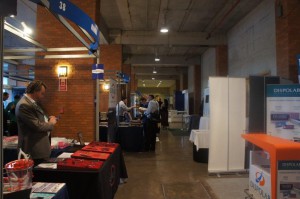 17:00~18:30 Aesthetic Face
・New Method in Lower Biepharoplasty Inverted T shaped plication of Orbital Septum.
・Use of ND:YAG Laser in treating double chin.
・Laser assisted Liposuction of Face and Neck.
・To change Faces: Fat implants or Face Lifts.
・Facelift in smoking patients: measures to avoid complications
・Autologous Orbicularis Muscle graft in blephoroplasties.
Volume restoration of the lower eyelids
19:30 Opening Ceromony オープニングセレモニー
オープニングセレモニーはメインホールで行われました。
The opening ceremony was held at the main Hall.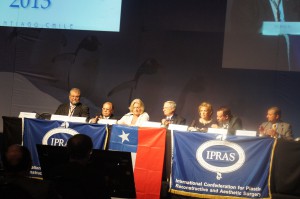 2月26日(火) Tuesday 26th Feb.
08:30~11:00 Body Confouring
・Liposuction with glutealplasty
・Secondary Abdominalplasty
・Abdominal carving, New Tendency
・Composite Body contouring
・Buttocks and thigh Lifting, combined with glateal implants.
・Minimal Tension abdominoplasty.
・Functional Improvement following Abdominoplasty.

11:00~1:30 Coffee Break コーヒブレイク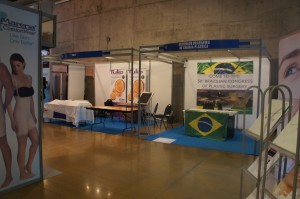 11:30~13:00 Lower Body Aesthetic
・Submuscular Gluteoplasty
・Treatment of Lipodystrophy caused by anti-viral agents with silicone implants
 Gluteal region contouring
・Thigh Lift

13:00~14:00 Lunch Break ランチブレイク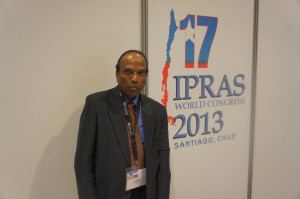 14:00~16:30
・Aesthetic Face
・Facial Liposculpture
・Midde Third Face Suspension
・Aesthetic Surgery of the Aging Face
・Neck rejuvenation
・Asian blephoroplasty
・Fat injection on Facial Rejuvenation
・Blephoroplasty and minimal ptosis treatment
・Face-lift and Necklift under local anesthesia

16:30~17:00 Coffee break コーヒーブレイク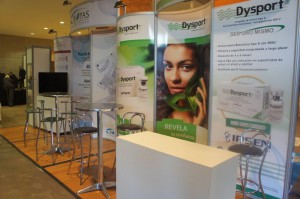 17:00~18:30
・Fat clinical applications
・Fat grafting in breast reconstrution
・Fat grafting and scar tissue
・Fat transplantation in Breast surgery
・Fat graft in the face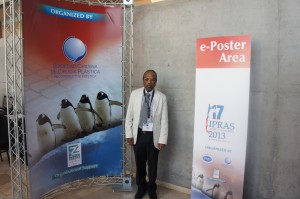 2月27日(水) Wednesday 27th Feb. 

8:30~11:00 Experimental and Research
・Tissue Engineering
・Fate of cells and tissue after grafting
・Engineering of Biomaterials and Reconstructive Plastic Surgery
・Assesment of a Novel Adipose derived Hydogel for Adipose Tissue Engineering
・Submental Intubation An Anatomo-Clinical Study

11:00~11:30 Coffee break コーヒーブレイク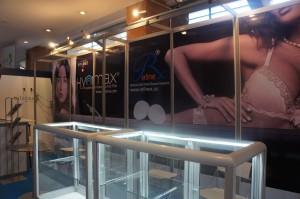 13:00~14:00 Lunch break ランチブレイク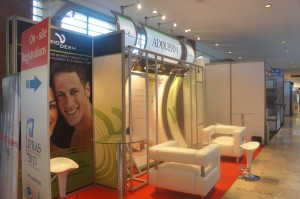 2月28日(木) Thursday 28th Feb. 
・Fat Transfer
・Aesthetic and Therapeutic Fat grafting to the Face
・Autologous Fat Transplantation
・Micro injection Technique
・Upper eyelid Fat Grafting
・Plasma enriched Lipofilling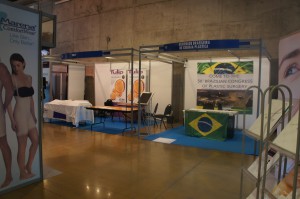 10:00~10:30 Coffee Break コーヒブレイク

1:30~13:00 General Assembly

13:00~14:00 Lunch Break ランチブレイク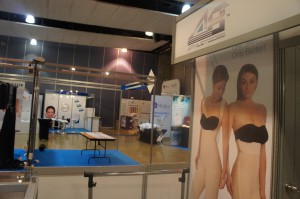 20:30~ Gala Dinner at Expo Center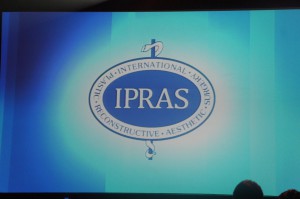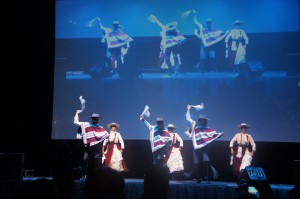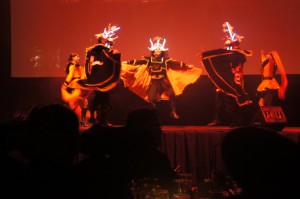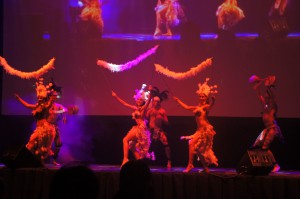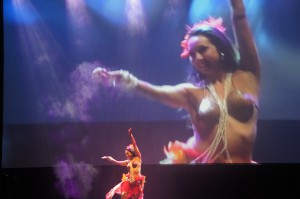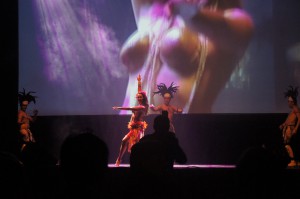 With His Excellency the Ambassador of India to Chile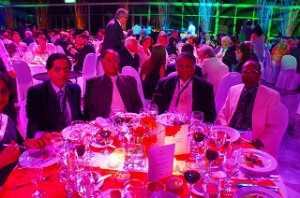 3月1日(金) Friday 1st march 
Final Day 最終日

8:30~11:00
・Deep Sub SMAS Rhytidectomy with Autologous SMAS graft to the Naso Labial Fold
・Facial Lipofilling
・Advanced use of Hyaluronic Acid and Hydroxypatite fillers for Facial Shaping
・Orbicalaris Oculi myectomy to Crow Feet wrinkles
・Facial rejuvenation
・Restoring Temporal and Lateral Brow Volume with highly cross-linked Hyaluronic Acidgel
・Hyaluronic Acid Gel on the Infra Orbital Margin
・Restoring cheek and infraorbital volume with Hyaluronic Acid Gel

11:00~11:30 Coffee Break コーヒーブレイク

13:00~13:30 Closing Ceremony 閉会セレモニー